Healthy, tasty chilled ready meals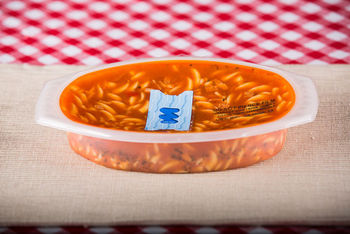 Consumers deserve quality food which has a fresh taste, better nutritional value as well as a long shelf life.
Increasingly consumers are wanting "more natural products with a high nutritional value".
Our system uses the internationally acclaimed Micvac process which pasteurises the meal in a short period of time, thereby maintaining a high nutritional value resulting in consumers receiving high quality, healthy meals.
Consumers also prefer to have a variety of meals from around the world which we can do!
Chilled Ready Meals is a growing market segment as consumers are searching for ways to reduce their food preparation time but still have a "healthy" meals. 
Busy lives means less time available to prepare great food for home. This is where we can help you help your consumers.
Our process provides meals which are: easy to serve
                                                                  no need to pierce the packaging prior to cooking
                                                                  there is just the "right" amount
                                                                  the meal is delicious!

The meal even whistles when it's ready and the vacuum seal provides further reassurance to the customer.
Click below to to see our line in action: